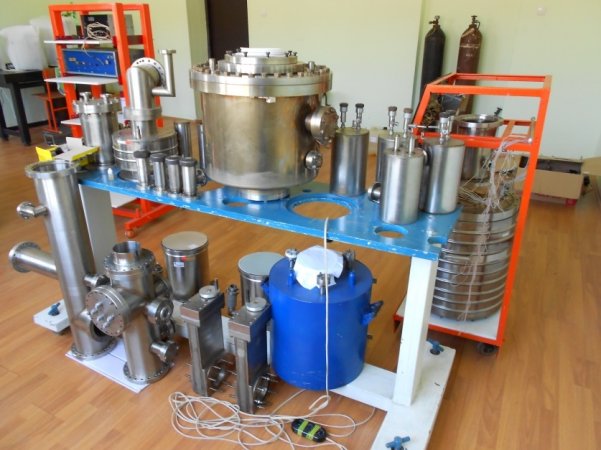 Head of Laboratory:
Chief Researcher, Dr. Guram Dgebuadze
Major Scientific Directions:
• Cryogenic Vacuum Devices and Technologies;
• High-Temperature Superconductors Technology and Research;
• Nanostructured Materials Technologies and Research.
• Cryogenic vacuum pumps, cryostatsand high gas flow pumping cryovacuum devices, thermophysical and engineering calculations, technology development, manufacturing, and research;
• High-temperature superconducting materials synthesis technologies, Investigation physical and chemical properties of HTS materials;
• Nanostructured powders and composites obtaining technologies and research by the physical methods (magnetron, electronic-arc, impulsive - diode);
• Thin films coating technologies processing and research;
• Hydro-pulse devices and technology development.
Bezhan Bendeliani–Senior Researcher;
Vladimer Chanturidze - Researcher;
................. - Engineer;
Nadezhda Mumladze - Technician.